May 2020
Sun
Mon
Tue
Wed
Thu
Fri
Sat

1

2

3

4

5

6

7

8

9

10

11

12

13

14

15

16

17

18

19

20

21

22

23

24

25

26

27

28

29

30

31

Calendar
Moven Pick Area Map
Sun Jun 28, 2009 8:23 pm by Jay
i think this is the next best place after zabeel brothers, attached a location map below for those who havent been to the place.
we can choose between area1 with a really huge space for both drifting and touring, and area2 near burgerking


see you guys there this weekend same time

[ Full reading ]
Comments: 69
Family Fun Fly Day, 29th November
Sat Nov 22, 2014 2:54 am by king44
Dear All Friends

I am not aware if you all know about this event but just try to inform you all.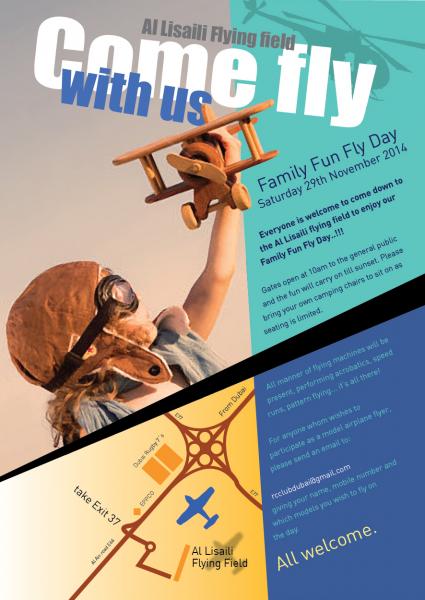 Family Fun Fly Day, 29th November at Lisaili site

It has been suggested that we have a BBQ too help the atmosphere so lets do that, there will be a kids area to play in etc along with of course the flying display..
We need to put in some kind of show too-even if we play race/bash etc..
So bring your cars and lets have some fun..

Ideally I …

[ Full reading ]
Comments: 0
Rc Drift King Meydan's Cup
Thu Oct 23, 2014 4:09 pm by sandbox
See you guy's on
RC Drift King Meydan's Cup
Motor Village Meydan's Racecourse
2-6pm 28th November 2014
Outdoor 15x15m Carpeted Track
More info of the event please visit
http://www.dubaigrandparade.com/motoring-village



Comments: 2
Hi everyone my name is mohammad
Sun Oct 26, 2014 5:43 am by muvzhx
Hi everyone , My name is mohammad and i would like join dubdrift and fridrifts , do you guys think its possible for me to join the upcoming race in meydan ? Or i have to have some certain things and pass some tests or rules?
The second thing i wanted to ask about is about the drift chassis , i know am a newbie but i want to start drifting with a good chassis like msts i saw 3 mst chassis catelogs from hubby hub last time i went : 1.fxx-d vip 2wd
2. xxx-D vip 4wd shaft 3. Ms-01D VIP II belt …

[ Full reading ]
Comments: 3
AREA 2 DM.. (drift meet)
Fri Mar 15, 2013 7:03 pm by caloyski
I will be at Area 2 (Oud Metha) today at around 5pm..
calling all Dubai drifters! (old and new)
let's bring back the old habit!


Dubdrift Fridrift Madness by sandbox toys, on Flickr


Comments: 85
Who is online?
In total there are 3 users online :: 0 Registered, 0 Hidden and 3 Guests

None

Most users ever online was 85 on Thu May 16, 2019 5:32 am