Dear All Friends
I am not aware if you all know about this event but just try to inform you all.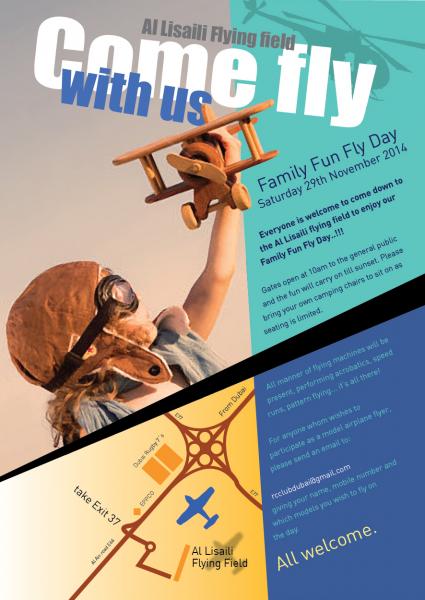 Family Fun Fly Day, 29th November at Lisaili site
It has been suggested that we have a BBQ too help the atmosphere so lets do that, there will be a kids area to play in etc along with of course the flying display..
We need to put in some kind of show too-even if we play race/bash etc..
So bring your cars and lets have some fun..
Ideally I would like people there all day but lets target 9am-3pm and anything else is a bonus..
Hobbycentre are planning on coming with a mobile type shop to sell and promote the hobby in all its forms with banners and such.
More information can be found at
http://www.rcflyeruae.com/index.php
Thanks and regards,
Nabeel